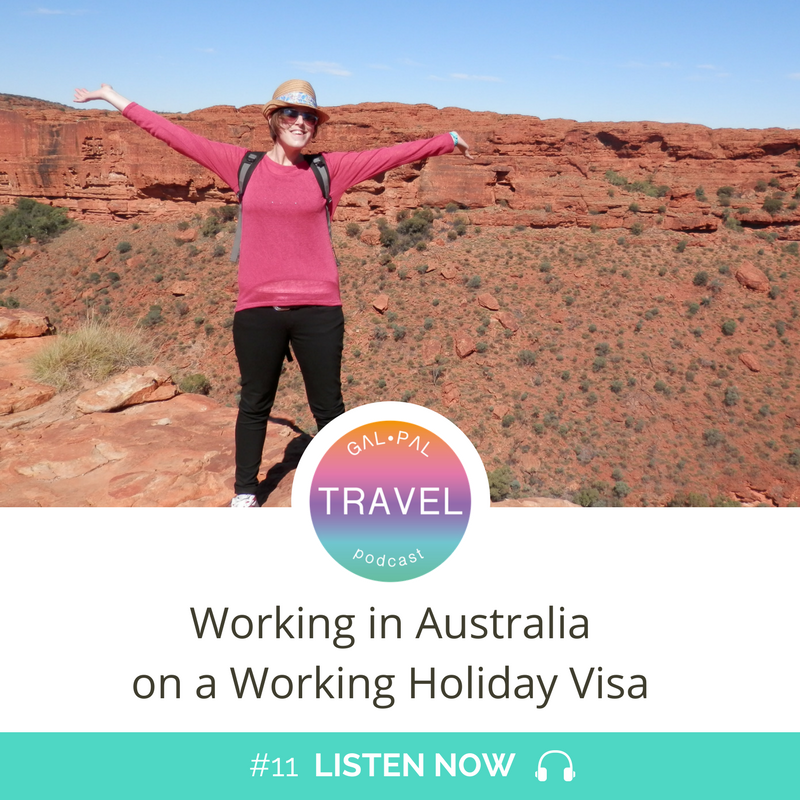 A great way to finance your travel and get immersed into the Australian culture, is by applying for and using a Working Holiday Visa.
In this episode I talk about my time in Australia and how I funded my travel by taking a variety of jobs, some which were proper jobs and others were purely for the experience of working in another Country.
If you're thinking about using a Working Holiday Visa then this episode is for you. Especially if you're wanting to travel Australia and want some ideas and inspiration on the types of jobs that can be available to you, as a backpacker.
This travel podcast is about ...
Realising I wanted a different working and life experience in Australia and chose to do something different. 

My experience of working on a Fruit and Veg Market Stall in Melbourne Market and not knowing my parsley from my coriander.

Accepting and moving to Alice Springs in the Australian Desert, in the centre of Australia.

Working as a Hotel / Motel Receptionist in the Outback.

Embracing the Aussie work ethic of 'Work hard, play hard'.

Taking a second job as a Replenishment Assistant in a Supermarket (Shelf Stacker) to get extra money.

Returning to Australia the following year to work as an Administrator in the Head Offices of the Largest Banks in Australia. This job was progress my career and gain valuable work experience to add to my ever expanding CV (Resume).

There are wide variety of jobs available to backpackers who want to experience a different working experience in Australia and worldwide.
 Details of Working Holiday Visas available to you can be found on your government website of the government website of the country you want to visit.
Photos from my time in Alice can be seen here
I've also put the links to Working Holiday Visas in the show notes in my blog, which can be seen here