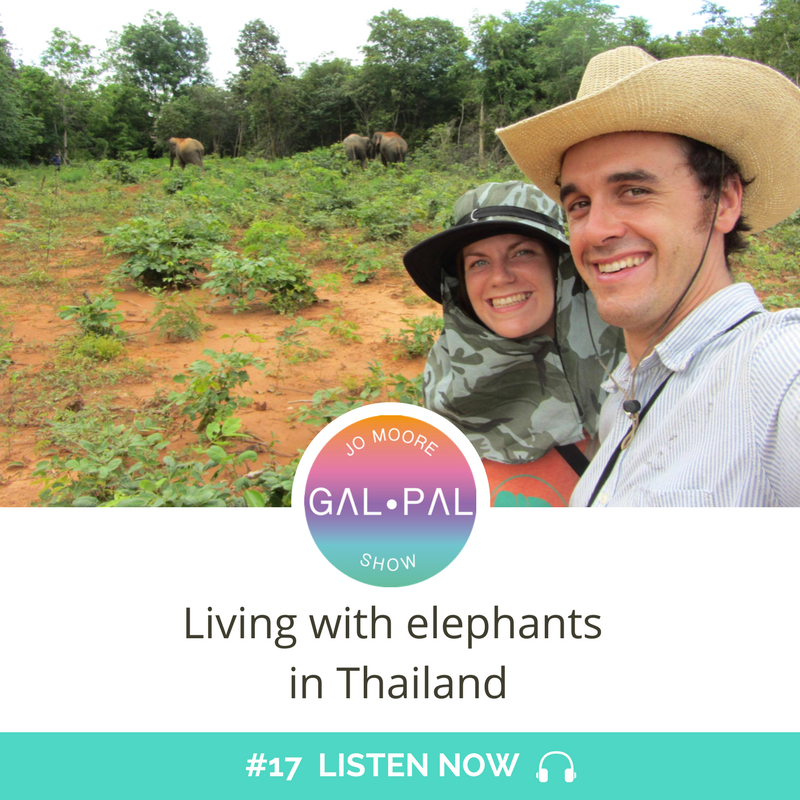 From volunteering to running an elephant project in Thailand, for 3 years is both admirable and awe inspiring. And this is exactly what Kirsty did. A young woman from Scotland who was just travelling the world and winging it. 
In this episode I interview Kirsty, who I got the pleasure of meeting when I volunteered on the Surin Project in Thailand. With her partner Wills, they dedicated 3 years of their life to promoting responsible elephant tourism. 
Listen now to understand why this project is so successful and Kirsty's experience of living with these magnificent beasts (Kirsty's description of the elephants, which I just love and had to get it in here).
If you want to get close to elephants and are thinking of doing an elephant ride, you will want to listen to this episode.
This travel episode is about ...
Volunteering at the Surin Project (elephants) in Thailand and what to expect

Kirsty's experience of seeing elephants used for Tourism in Nepal and India

Recognising the discomfort and misery of elephant riding for both the tourists and elephants 

Going from being a volunteer to running the Surin Project with her partner and have no idea what they were doing

How Kirsty created the 'Step Back approach' - a new concept in Thailand, which is hugely successful

Starting her own Project to help dogs in Surin - Surin Dog Project

If you want to volunteer at Surin Project check out the link below. It really is a fantastic project and comes with memories that will last a lifetime.



Episode Links:

#12 Planning to have no plans when Travelling 
#16 How to make travel goals happen
Surin Project (Elephants)
Surin Dog Project