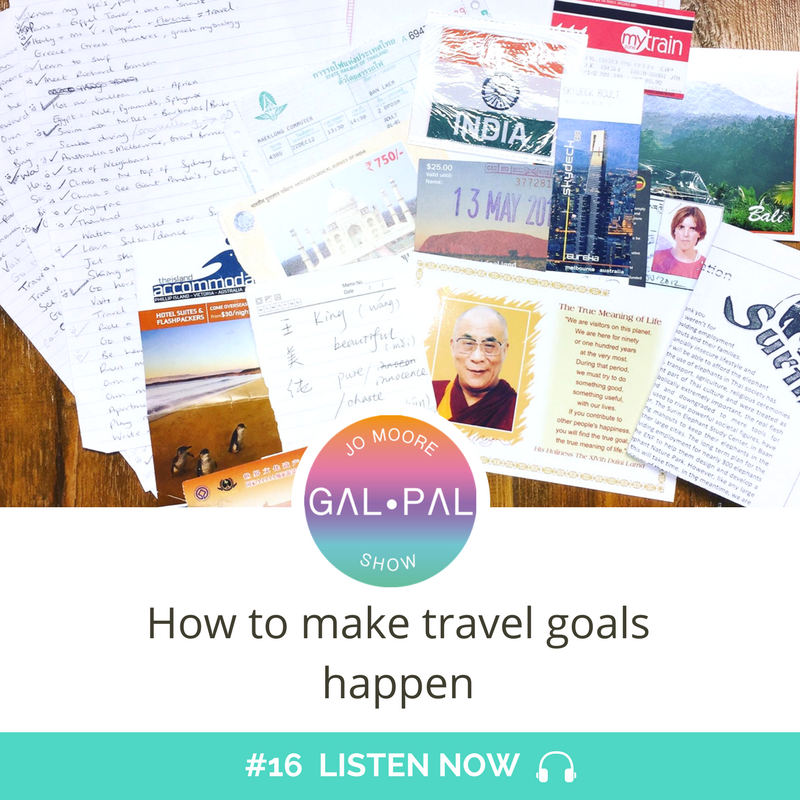 Having travel goals are great, but only if they actually happen. In this episode I share with you the technique I use to get my travel goals started. It is so simple but very effective and more importantly... it works.
I realised that's already a 1/3 of the way through the year and I've only travelled to one place! So I put this episode together to show you gals how I get my travel ideas happening quickly.
By the end of this episode you'll know exactly how to make your travel plans happen...
This travel episode is about ...
I've got a great technique to help you get your planning off the ground – good if you're indecisive like me

Where I've been this year so far – Liverpool

I want to go to Europe this summer but I'm being really indecisive - I will be using the technique in this episode to make some travel plans

Planning to go to Dublin to catch up with friends

Planning to go to America – San Francisco and Texas – towards the end of the year

Setting better goals for yourself – use this post it note technique
Get 3 notes and write the following on each:
When (give a month)
Where (just pick somewhere, if you want to go everywhere pick the first place that you think of first)
How long are you going for (how long can you get off of work or are you going for a round the world trip)
Just make a quick decision – first answer that comes up
When you know these 3 things you can start planning everything else
These three questions really will help you get started and to stop being indecisive
 
Let me know if you're travelling already, by leaving a comment below;