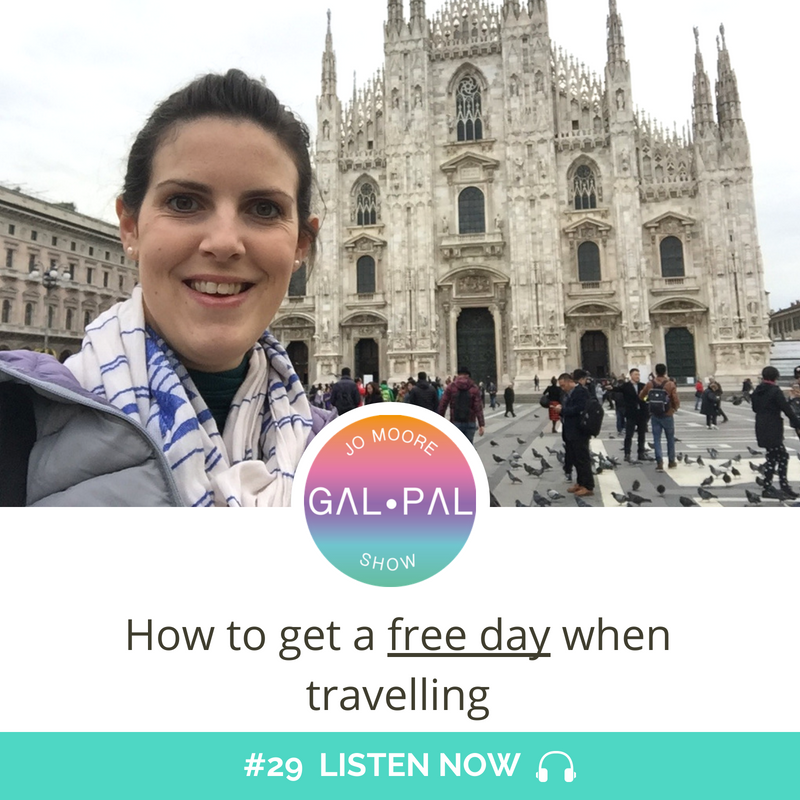 In this episode, I talk about my recent trip to Milan in Italy, where I was able to enjoy a full day without spending any money.
I wanted to show you that it does and can happen. It's great to just enjoy and embrace a culture and reflect on the experience that you've already had.
It's also the perfect way to complete your time in one country before you move onto the next or before you head home.
Listen now to find out...
How to get a free day when travelling...
This travel episode is about ...
Being in Milan and having a really great day, without spending any money. Also, I didn't sacrifice anything.
Get your free Travel Plan Guide by clicking here
My recent trip to Milan: 
When I told people I was going there, I didn't get the best response
One of the fashion capitals of the world
Last stop on my trip of Italy
2 days in Milan
Met up with a gal traveller I'd met in Pisa - Listen to the episode here
Free day
Morning - Tour of Milan city – lasted about 3 hours
- Really good tour, led by a local Milanese man. Learnt about the history in Milan
- Mixed group of people
Afternoon – Walking around Milan solo
- I spent the afternoon walking around the high end fashion stores daydreaming and being absorbed in the fashion
- Absorbing the Italian culture and just relaxing
- Sitting in parks and people watching
Food
- The hostel where I stayed gave free breakfast
- I took fruit, crackers and cake for my lunch
- Evening dinner also included which was pasta and salad, fruit and cake
Accommodation
- I had pre booked and paid for my hostel on a 2 night deal
Transport
- I had paid for a metro ticket on a 24 hour deal the day before and therefore included the entire day
Free days allow you to just relax and enjoy being where you are.
Free days are not about short changing people or cutting corners, or cheating people.
Listen to episode 25 on How much money to take travelling
Episode Links:
#28 How to plan a rest stop when travelling
#25 How much money to take Travelling
#20 How to fund your travel before you go
#19 Where to travel when everywhere's on your list