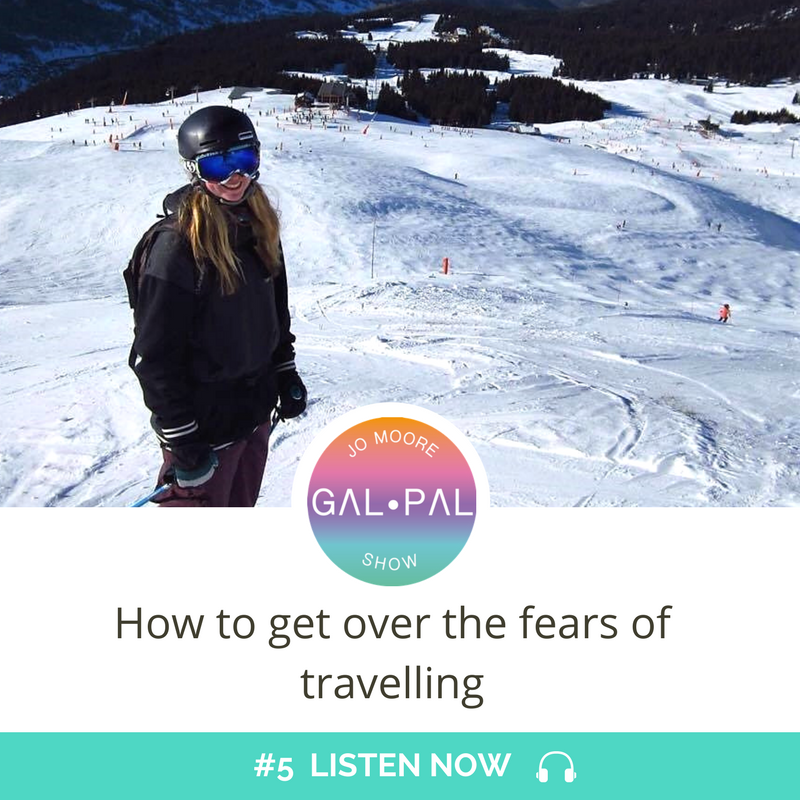 Being scared to go Travelling is so common and can affect even the most experienced traveller...
Anna has travelled since she was a young child and works in the Travel Industry. But, she started to build up a fear of travel and felt that she couldn't do it anymore. 
This episode talks through some of the fears that really hold gals back from just getting out and travelling and finally making that decision to just do it. 
Travel can be scary but once you push through that fear, it will be the best thing you have ever done...
This travel podcast is about ...
What it is actually like travelling alone

How travelling has helped Anna through tough times

Overcoming the age barrier that stops gals travelling

The power of goal setting when travelling

Some really great advice for gals that want to travel but have fear


Going with someone

Organised trips

Travelling alone – do want you want to do when you want to do it!


If you think you will struggle – plan!
Having a Travel Bucket List is a must! - Join the Gal Pal Programme here
You can check out Part 1 of Anna's episode here - get some tips and inspiration from a Travel Expert!