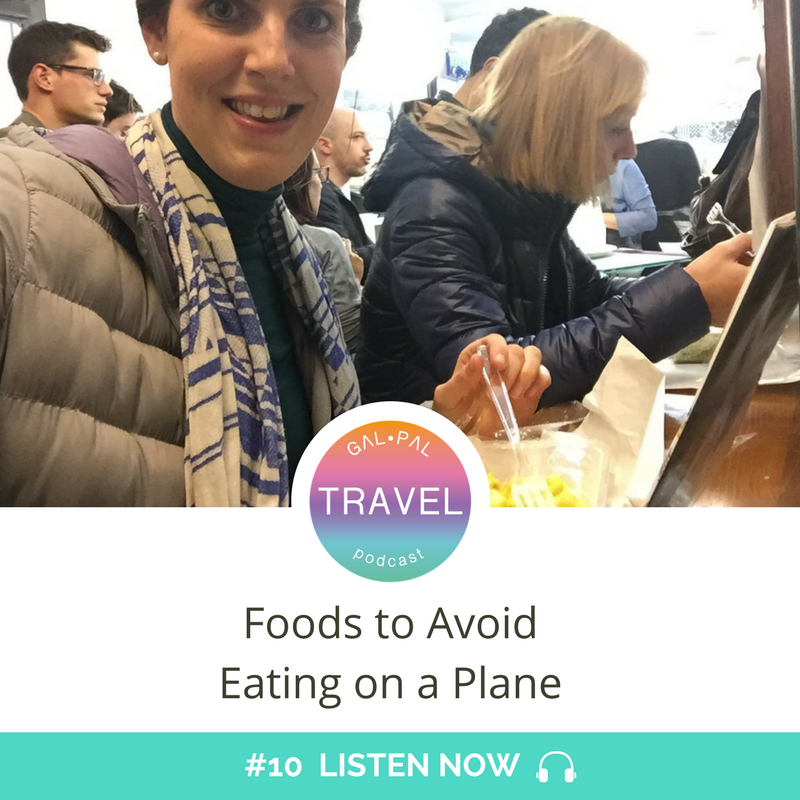 When it comes to eating on a plane, people rarely turn down the "free" food that's on offer and always want more of the free food. But what if I told you that when you fly your body goes into slow motion, which sends your metabolism rate into speed of a snail? What if I also told you that eating large and heavy meals contributes towards jet lag?
Would you rethink eating that free large meal? Thought so.
This episode gives you a very quick and simple method to use when you fly to make sure you're eating when you need to and not because it's free.
This travel podcast is about …
Food and eating on a plane

It take a lot longer to digest food on a plane due to the altitude. 

Ask yourself 3 questions before munching on that meal

1)  Is this the best time for me to be eating?

2) Is this the right food I should be eating right now?

3) Do I really need this?

Your body goes into slow motion when it comes to digesting food in the air.

When you land, your body adjusts back to its normal metabolism rate.

Following the meal patterns of the destination you are going to stops jet lag (Episode #9 How to Stop Getting Jet Lag).

Foods to avoid before and during a flight are Lactose foods due to the bloating effect it can cause.

Avoid heavy carbs like pasta, rice and potato.

I'm unable to eat any rice before or during a flight.

Drink plenty of water to aid digestion and stop dehydration and your skin drying out.
Episode Links:
Listen to episode #9 on How to Stop Getting Jet Lag
Join the Gal Pal Coaching Groups here