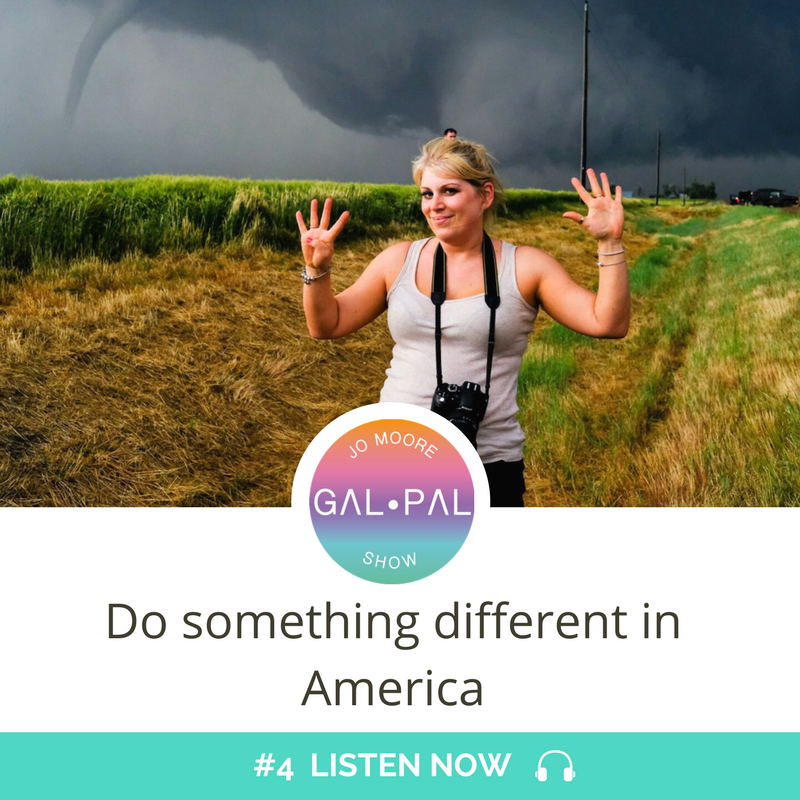 Think crazy storms, life and death, American adventures and travelling through "at Risk Areas". This episode will blow your mind!
Laura is a successful career woman in the UK, with a wild adventurous side! Laura's reasons for travel started when she first watched the 90s movie Twister. This sparked her LOVE and fascination for Tornados. Yes you read that right... Tornados.
Laura is a Storm-chaser! She travels to America to track down Tornados in Tornado Alley, which is the area where they are the most frequent. All I am going to say is...
WOW...
and enjoy this episode.
Listen for Laura's crazy Storm-chasing experiences...
This travel episode is about...
Watching a Storm-chasing film to actually Chasing one in real life
How a one of holiday has become a lifelong addiction
What being a Chaser actually involves

Tornado Alley in the USA

Thoughts and feelings of being face to face with a Tornado

Seeing 17 Tornados in one day

Watching a violent Tornado about to destroy an entire town

Dealing with the bad side of Storm-chasing and the catastrophic affects

Being the only female in a stereotypical male activity

Getting a Bucket List

America's quirky side – Man vs. Food challenges and more!
Episode Links:
#12 - Planning to have no plans when Travelling
#13 - Most challenging experience in Thailand