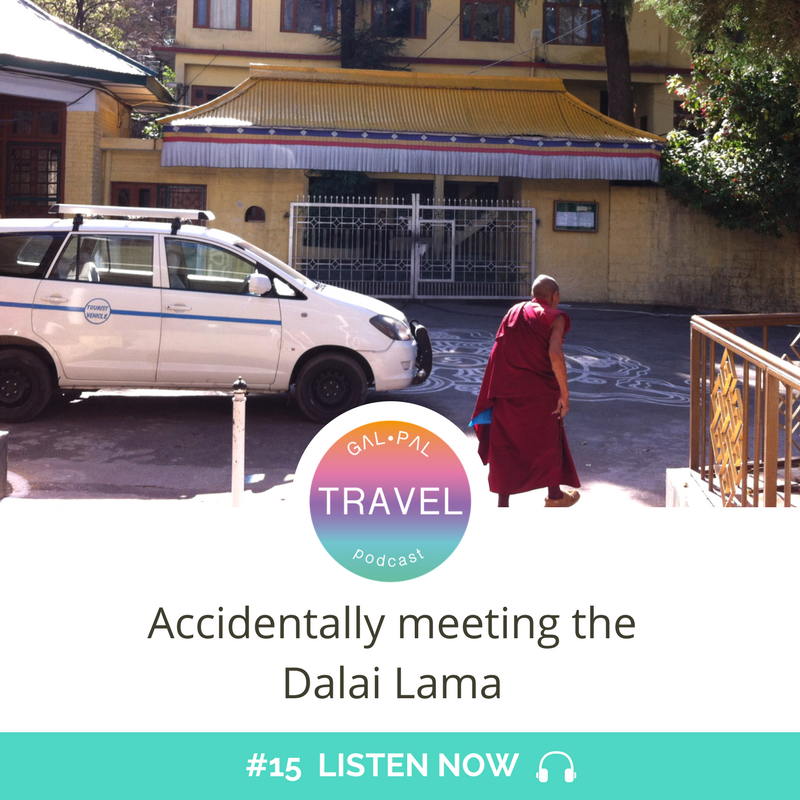 It was a brief meeting with a stranger in India, that had me face to face the Dalai Lama. In his house of residence, whilst I was travelling India. It doesn't get much cooler than that.
I'd always wanted to meet the Dalai Lama and had written it on my bucket list. But I didn't think it would actually happen. How could it? How would my path cross with the Dalai Lama's? Well it did.
Listen now to hear how to go from a wild and crazy travel idea, to it actually happening...
This travel episode is about ...
Having a Bucket List to use as a Travel Guide (get help and exampled here)

Wanting to meet the Dalai Lama but not knowing HOW I was going to do it

Dalai Lama scheduled to be in London when I was in India

Himachal Pradesh - see something different in India 

Randomly being approached by a stranger who asked me three times "are you here for the teaching?"

A change to his schedule

Getting photos and passes to see the Dalai Lama

Waiting in anticipation to see him come out of his home for the teaching 

A wave of silence over the crowd and being in awe

Thinking everyone's going to be cheering – but instead pure silence

How a 10 second decision took my travel experience to a higher level

Having the courage to wave, yes wave at the Dalai Lama and his response

Being surprised at the reaction of the audience on his way back to his home

Arriving in Australia to receive a package from home that contained my bucket list and the realisation that I had met the Dalai Lama

Yes you could go to India, but what if you went to India and met the Dalai Lama?

Bucket List package with help, advice and ideas can be found here
 
Episode Links:
#1 Career break of epic adventures
Things to know about travelling India