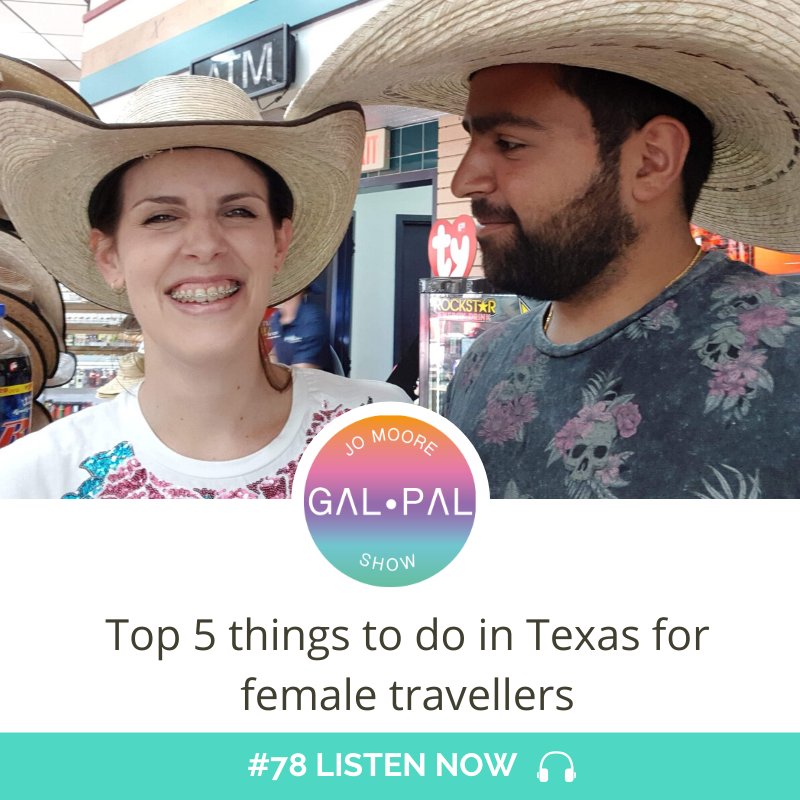 Following my recent trip to the USA, I wanted to share my top 5 things to do in Texas. It's not the most common of places to visit for female travellers, but I think it is a state worth mentioning... 
It's been 12 years since I was in Texas and I returned recently to visit family. I had such a fun time exploring and getting into the Texan culture which included wearing a Texan hat...
Listen to today's episode for travel inspiration...
Get your FREE Travel planning worksheet 
and start planning your trip here
Join Gal Pal Travel Planning Bootcamp here
PS. The first 10 gals to join will win a Goody Bag from me!