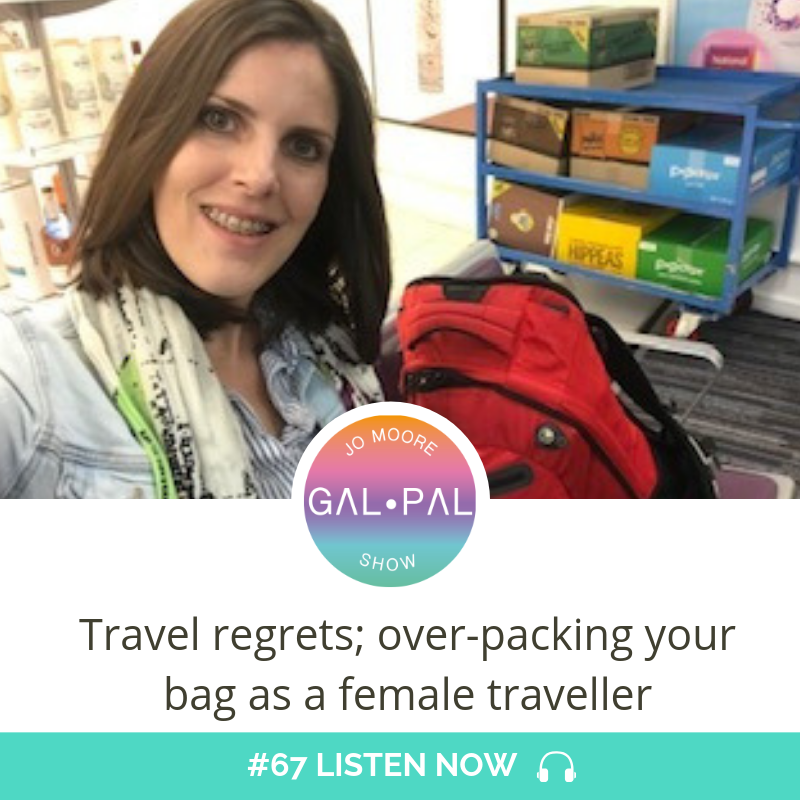 Packing your bag for travelling will be one of the most stressful activities you'll do. You'll over-pack, take too many shoes and definitely too many t-shirts. 
But this leaves no room for souvenirs or packing in a hurry...
Today's episode is perfect for you if you're worrying about packing your bag, or how you'll carry your backpack when travelling...
 Get your free 3 part mini series on...
'How to be a mindful female traveller'
 Just decide to do it and make travelling happen for you. Want some help getting started?
Download How to be a mindful female traveller series