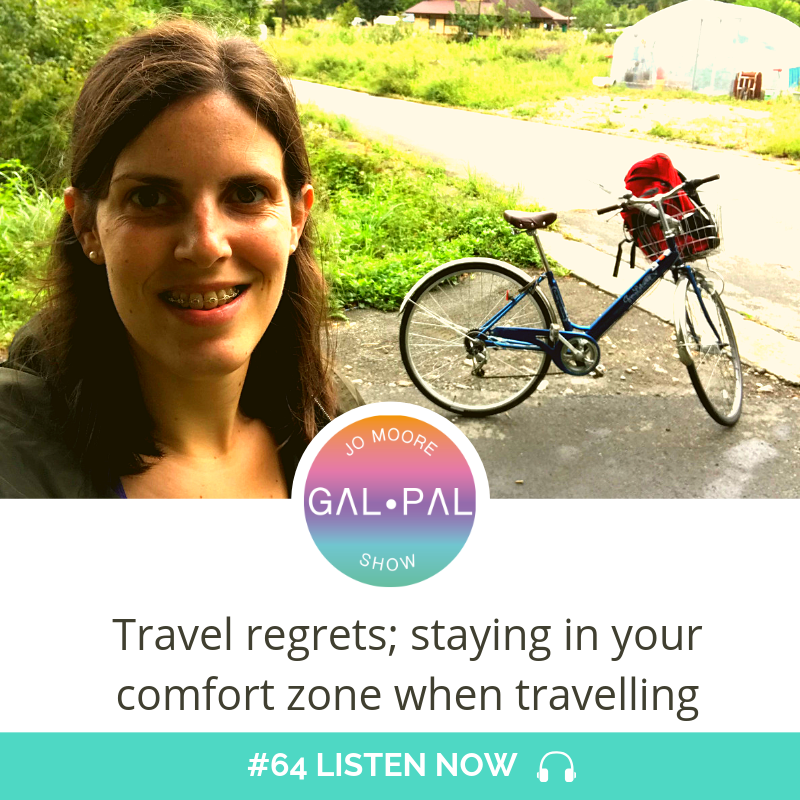 Travel is about continuously pushing yourself out of your personal comfort zone and becoming the traveller you want to be. Female travellers tend to stop after the first hurdle of booking their trip. 
I still push myself now, even after all the travel that I have personally completed.
But I love doing it, it helps me grow as a traveller and I get to experience new things all the time... I'm pushing myself in my upcoming trip by travelling with my boyfriend and his friends (and girlfriends!)...
Listen now to stop this travel regret happening to you!
 Get your free 3 part mini series on...
'How to be a mindful female traveller'
 Just decide to do it and make travelling happen for you. Want some help getting started?
Download How to be a mindful female traveller series