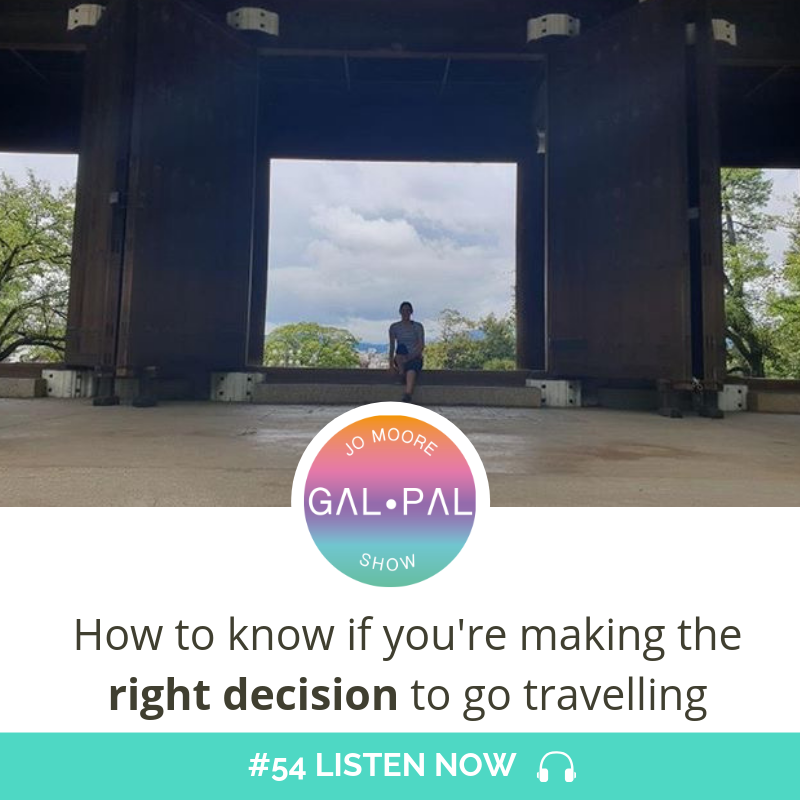 Actually making the decision to go travelling is huge. We start to talk ourselves out of going, with all the things that could go wrong. But what about all the things that will go right..?
I think we over think this and we become so stressed and overwhelmed that we procrastinate so much.
Take time to think about all the reasons why you want to go...
I wanted to go travelling and not have any regrets at the end of my life.
I wanted to be a story teller and tell people of the experiences that had actually happened to me. I love seeing the excitement that it brings to people. On that note...
Thank you so much for downloading this episode and all the others too. Gal Pal Show has reached over 10,000 downloads!!!
This episode is all about why you want to go travelling
Get your free 3 part mini series on...
'How to be a mindful female traveller'