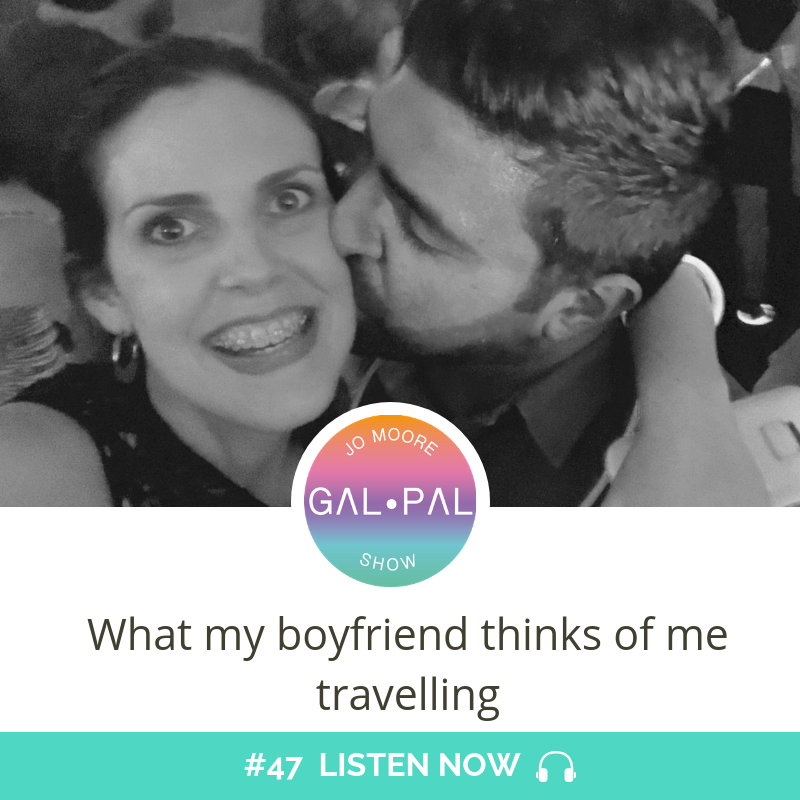 Have you ever thought about what your boyfriend or loved ones think about you travelling? Nope me neither.
This episode is a recorded conversation between my boyfriend and I, on what he really thinks about me booking travel and just leaving the country at very short notice.
I've never really considered what my family and close friends think of me just leaving, and only telling them when I've left and I'm in the world.
I'm a solo female traveller who travels the world very freely. But after this honest conversation, I've changed how I approach my travel planning...
If you have a boyfriend or loved one that you're very close too, this may give you an insight into what they're thinking.
This episode was recorded in a noisy cafe, so apologies for all the background noise.
Get the Free travel planning workbook – this will help you plan your trip and get you travelling
Gal Pal Travel Planning Bootcamp – help you plan your personalised travel itinerary