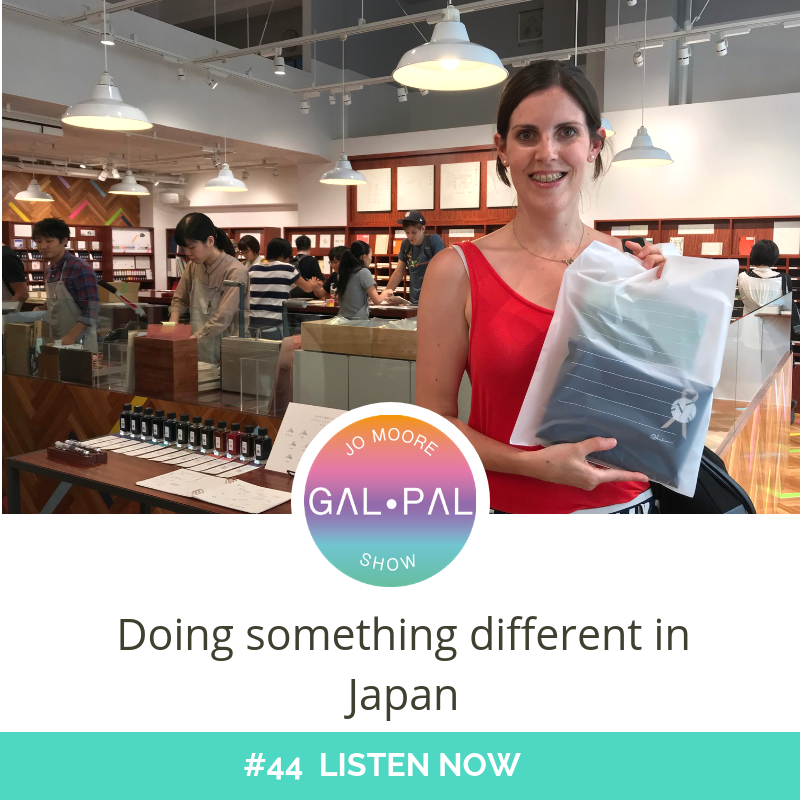 I love finding those quirky things to do when I travel. And Japan was no different. I found something really fun to do and was ended up being a really great gift for myself. 
If you're looking to go to Japan and want some inspiration, this episode is for you!
Listener shout out goes to Jess who's going on her second solo adventure!
Want to go travelling?
Get the travel planning workbook free here to get started
Early bird enrolment for; Travel Planning Bootcamp
Nothing more rewarding than planning your own trip, being in the world and looking back realising that you did it. You put yourself in the world.
This travel episode is about;
Designing my own notebooks
Watching Sumo wrestlers in their morning practice
Cat café – really cool – good fun
Going to an onsen – really good for your skin and cleared up my mosquito bites
Sleeping on a futon was the best nights sleep I had from my entire trip in Japan
When I travel now, I choose what I want to do and don't have to think of anyone else
If you're travelling with someone else, its okay for you to go and do your own things and then come back together later on
Make sure you stop and take a break
Its very easy to get caught up in the travelling energy and keep moving
Take time for yourself, reflect on what you've already done and where you're heading moving forward
Be the traveller that you want to be, this is your trip.
The place where I got the Notebooks made is here