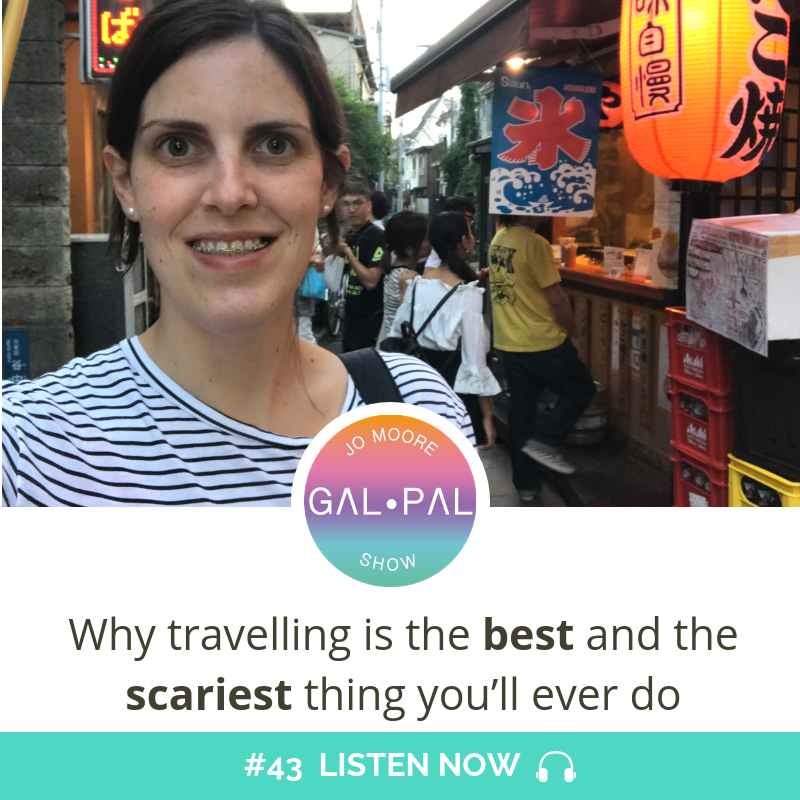 Imagine how it would feel travelling the world, a year from now. The adrenaline pumping through your body as you're excited and scared and excited and scared again.
But you're there. You're doing it. You're travelling. You're meeting people just like you, and people that are so different. You love being with them. You're learning so much about yourself and others. You look back and realise that you wished you'd planned it all sooner. You wish you started sooner... It's time to give yourself permission to travel...
Sign up to the bootcamp course here
This episode is about;
Being outside of your comfort zone 
You have to push yourself and move forward and make that decision
You just have to make that decision to travel - listen to episode 41 here
Worries that gals tend to think about that stop them from travelling;
What if I leave my job behind
I've got a boyfriend I cant leave him behind
What if I don't meet anyone I like, what if I'm on my own
What if I don't have enough money
What if I don't like it
These worries are totally normal
You'll push through them and on the other side have the most amazing experience.
When you're there doing it, it's so powerful, you're in it. You are doing it.
Let yourself daydream and imagine the possibilities of all the things you could be doing, the things you could be seeing, the people, the food,
Fall in love with the places, the people, the sights, the smells,
Falling in love with the world is incredible, it's phenomenal, it's so fulfilling
You can make a massive difference to someone in the world
Planning your own trip means having travel that's tailored to you
So different for everyone
Travelling is is the best and the scariest thing you'll do. But it's totally worth it!