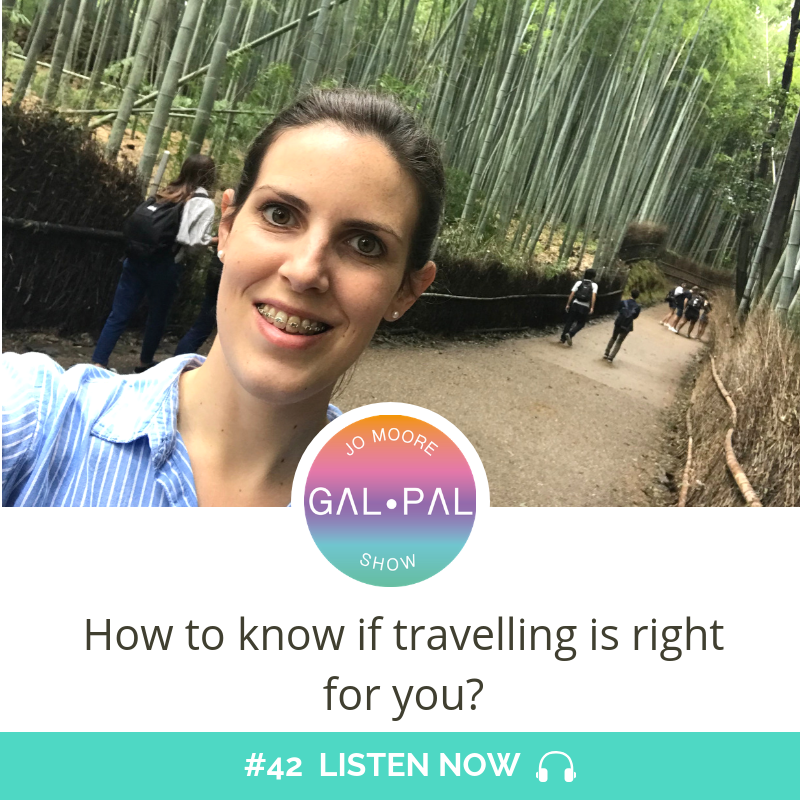 Travelling's such a personal experience and is 100% about self-discovery. This actually starts right at the very beginning of your journey; in the planning stages. 
You'll learn to make decisions now that'll help you make really quick decisions when you're in the world travelling.
In today's episode, I answer the question 'How to know if travelling is right for you?'
A huge thank you, if you've already subscribed to the show…
Want to send me a question or message? And you get the next shout out on the podcast!
Contact me on Instagram here or email me here 
Message received from listener Crystal:
Absolutely love this podcast and wish I had found it sooner! I completed both a working holiday in Australia and New Zealand and your podcasts are inspiring me that three years away from the states wasn't enough! I'd love to get to meet you, your podcasts are full of fantastic information.
Your podcasts make my days at the 9-5 so much better.
Crystal
This episode is about:
Answering the question 'How to know if travelling is right for you?'
Travelling is right for everyone – Travelling is what you make of it.
Find out your travelling style
My travel style is a short term planner and going with the flow
Since I started travelling, so many and exciting opportunities have come to me
Travel is 100% about self-discovery
I learnt I'm really confident
I learnt that people liked me – this was a really silly belief that I had before I went travelling
I learnt to be really independent – I am the youngest child and was always
When I first went travelling it was so scary. But within a few days I became confident
Finding you style and what makes you feel good and what travelling means to you, that is what travelling is.
Self-discovery starts in the planning stages
Decide what type of traveller you want to be
Know what you like and don't like
Remember you are on a journey. A journey of self-discovery
Enrol on the Travel Planning Bootcamp course here...
And start planning your trip...