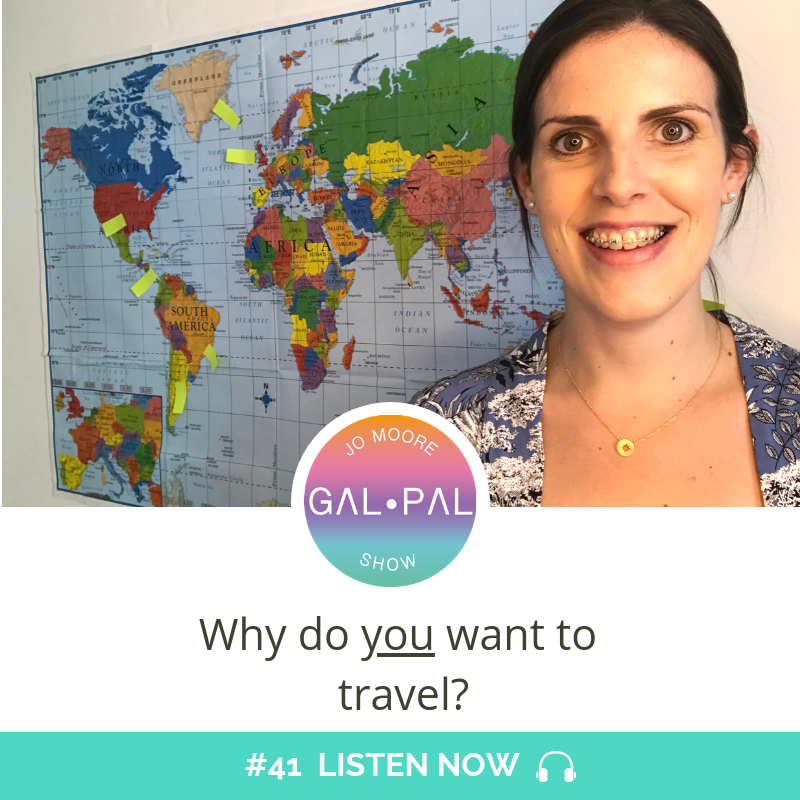 I'm asking you gals a question today and getting you to put it into action! Do you really want to travel? Then what's stopping you from doing it?
I know this can be a difficult question to face, but once you do, it can change everything!
Ellen, a listener of the Show emailed me recently as she was waiting for her flight to go travelling... She got inspiration from the Show and faced her fears and did it...
Just decide to make travelling your goal for this coming year. Believe you can do it...
Enrol on the Travel Planning Bootcamp course here...
Then start planning your trip
Get a free Travel Planning Workbook here
You can also Subscribe to the Show here
In this travel episode;
We're going to be answering the question; Why do you want to travel and why are you not doing it?
Knowing the reason of why you want to travel and what's stopping you is so powerful. 
Take sometime to get really clear on why you want to do it
I share what made me go travelling
I hadn't really done anything on my own before, so wanted to be an independent solo female traveller.
Why do you want to go travelling over everything else?
Have a question? Message me here