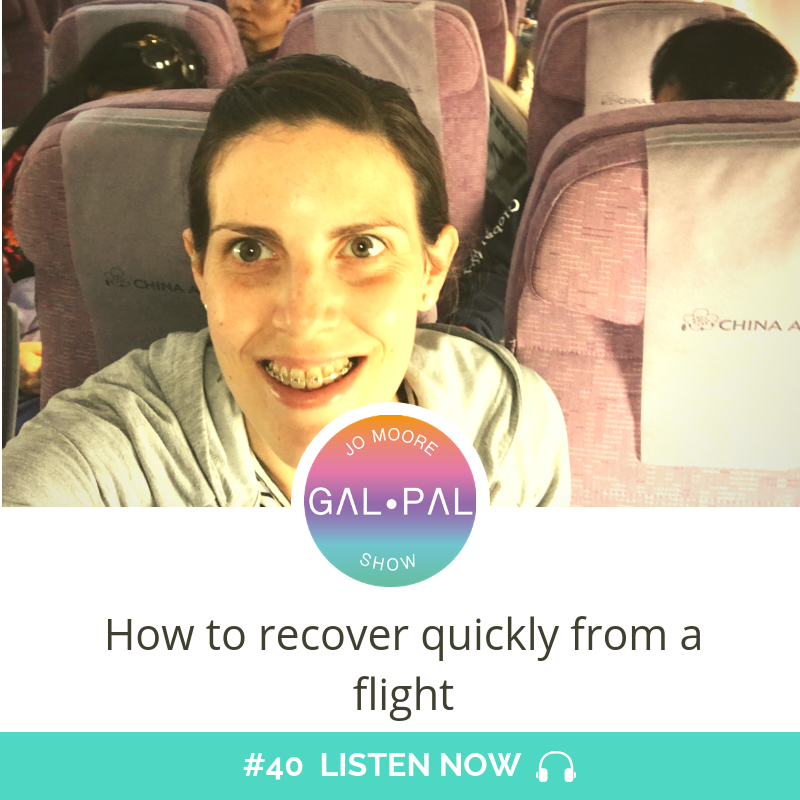 There's nothing worse than having a 14 hour flight and taking weeks to recover. You just want to get back to normal. But instead you feel like your missing out on travelling and just having fun!
In today's episode, I share my technique to recover quickly from flying. After a recent 14 hour flight back from Japan to the UK, I used this technique... and I swear by it! I follow the "rules" to make sure that I give myself the best chance of recovery.
Sign up to Gal Pal Academy here
***NEW*** 
Travel Planning Bootcamp - sign up here
This episode is about...
My tips on…
What to do on the plane that stops you getting jet lag
Adapt to the time zone that you're flying too
Eat the foods in relation to the country you are flying to
Change your time as soon as possible to the destination you are flying to
Eat light food the entire journey – I try to avoid carbs or limit the amount I eat
No caffeine
Keep the biscuits / nut / cracker packs to have them later on in the flight
Relax, just chill and rest
I was able to adjust back to my life in the UK very quickly and not suffer from jet lag
Like to ask me a question?
Message me on Instagram @galpalshow