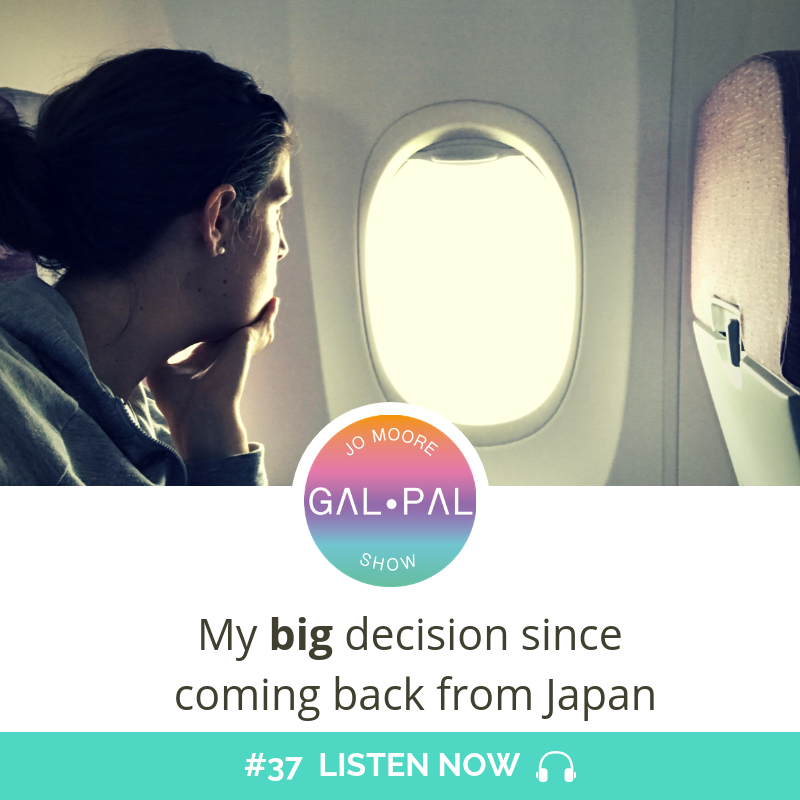 It's time I do something that I've always wanted to do and keep putting off...Now's the time that I'm making a change...
After arriving back from Japan, I've made a huge decision. I have finally decided to go and learn that language that I always said I would do. 
Now this may not seem like a really big deal to you but for me this is huge. This is massive.
I feel very excited and very nervous. I'm stepping way outside my comfort zone because next year I want to travel to Central America.
In this episode...
I encourage you to make a decision now… what can you do right now towards going travelling?
Make this year the year you travel
Planning your trip - Is there anything you can do that would enhance your travel and take it to the next level? Listen to episode #36 for help
Huge thanks to you for downloading and subscribing to the show
Sign up to the very first Gal Pal Academy's course
Taking you from start to finish on how to plan your trip
This is my declaration to you all... I am learning Spanish so I can travel and have a conversation with the locals
I haven't over thought my decisions, I found a course, went to an open day liked the teachers and booked on the course.
Get a post-it note and write down
'I am going travelling in 20__ to ___________________
I am so excited'
– Sign up to Gal Pal Academy –
Subscribe to the show