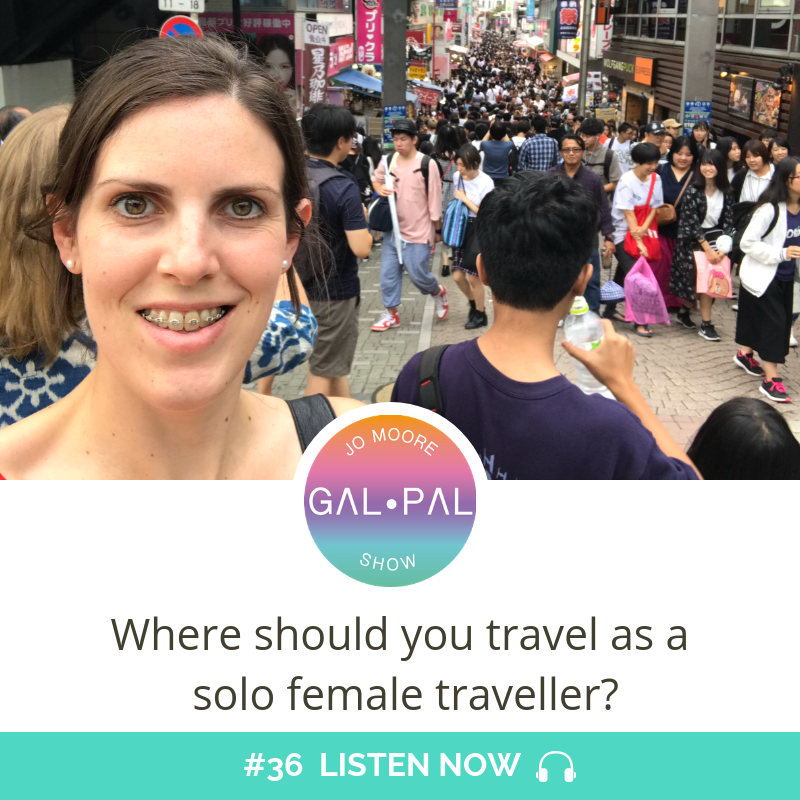 In today's episode I answer a question from Kat, a listener of the show and I share my recommendations on where to travel as a solo female traveller.
Kat's question was;
'Hey Jo!! Hope you had a good trip to Japan!! Have you done quite a bit of traveling on your own and where would you recommend travelling to? I have a real travel bug for it at the moment?'
Also, Gal Pal Academy's Travel Planning Bootcamp course is coming soon - details to follow...
My goal is to have you gals inspired and empowered to book your own travel and go travelling.
Task to find out where you want to travel;
Really important that you figure this out for yourself
My tips and advice to help you figure it out;
Take time out to figure out where you've always wanted to go and why
Eg. I always wanted to go to Japan because I wanted to try sushi and I wanted to step into the future
What have you always wanted to do?
Pick one thing that you've always wanted to see, do or experience.
Then together we will build up your picture from there
What sort of scenery do you enjoy? What do you like being around?
Eg. I love the mountain scenery and the sunset
Travelling for the first time as a solo female traveller?
I would recommend Asia and Europe
Travelling for me is like being home…it is my home.
Asia is my favourite continent by far
Time to have fun and be creative and get to daydream and figure out what you could do.
Listen to Gal Pal Show podcast to start building up a picture and creating you travel adventure.
Ask me a question via Instagram @Gal Pal Show
Thank you for downloading and subscribing to the show – you are amazing!