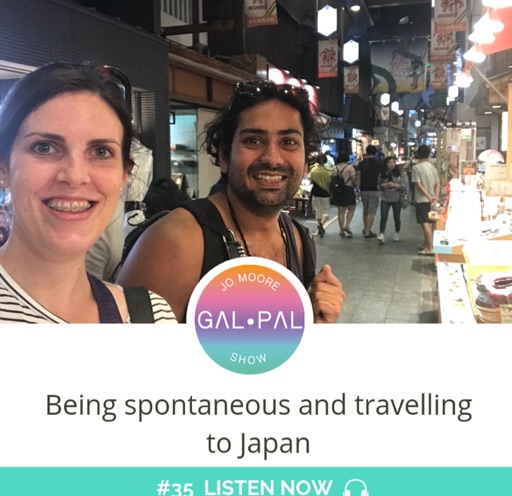 A very special episode recorded live from my hostel rooftop in Japan!
Japan was on my bucket list and somewhere I have always wanted to go.
I decide to travel on the Wednesday and by the following Wednesday, I was on my way to Japan!
This travel episode is about...
Booking everything within a week
Just deciding to travel
Booking flights and travel in a week isn't for everyone
We like to over thinking making a decision to travel.
You already have the desire to do it I felt this was the right decision and just went for it
Japanese culture being described as: "Take their time doing something. But when they do it, they do it well."
This is how to look at travel too, especially if this is your first time travelling and travelling as a solo female.
That's what I'm taking from japan... Take your time and do it, do it well!
Gal Pal Academy course to get you planning your travel trip.
Details coming shortly... Sign up to gal pal academy now...