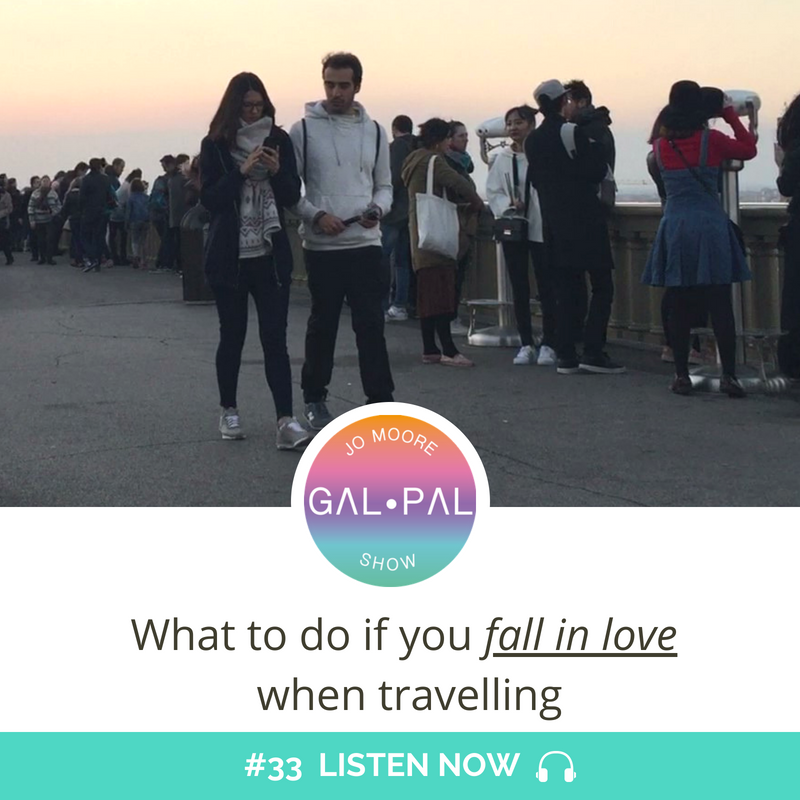 It's too easy to get caught up in the romance and fall 'in love' when travelling. It's happened to me and it can happen to you too.
So, today's episode is a reminder, that your main goal is to travel and not fall in love. But, if you do end up falling madly in love when you're travelling, then I've got some advice on how to deal with it.
I'm also sharing my personal experience of being a backpacker and falling in love.
Listen now...
This travel episode is about ...
My experience of having a relationship when being a backpacker and how he became 'excess baggage'
Advice on how to deal with the situation of being in love
1) Your safety comes first – it number your number one priority
2) You are travelling – you want to meet new people, find yourself and explore
3) Keep the romance as a fling and leave it as some fun
4) Its okay to have some fun, it's your choice and you don't need to feel guilty
5) The best thing about travel, is time move really fast and things change constantly so its easy to move on
Travel Tip: 
Keep a journal when travelling, so you can write all your thoughts and feelings that you experience
Episode Links:
#23 - 5 Tips for staying safe as a solo female traveller
#31 - What to do when things go wrong when travelling