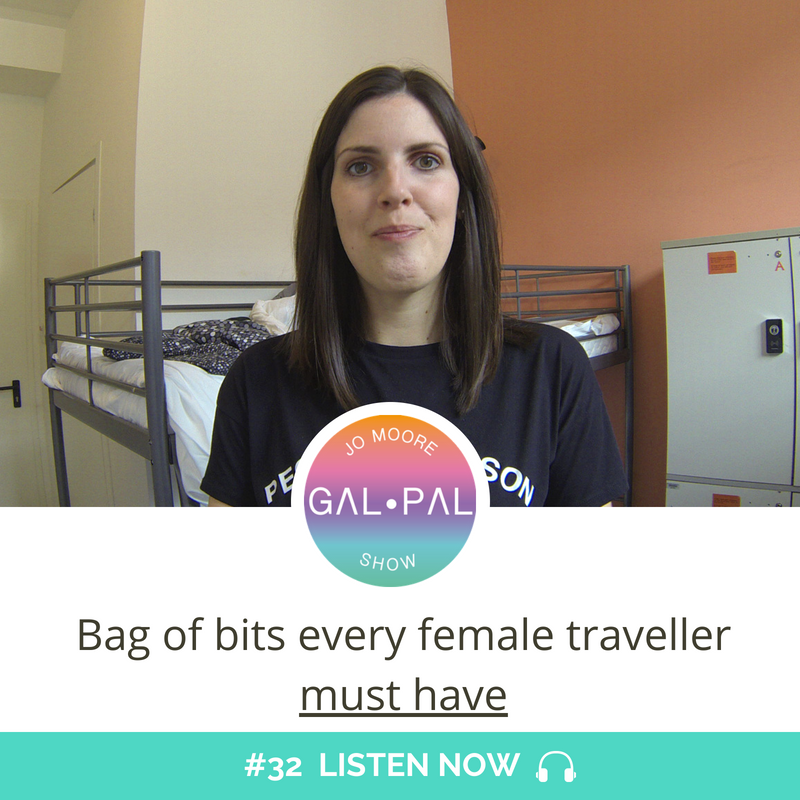 As a female backpacker, you will end up having a random bag of bits that'll go with you everywhere. You'll start it before you leave and continuously add to it as you go through your journey.
What is a bag of bits I hear you ask? And why should you take one travelling?
Well you'll just have to listen to find out...
This travel episode is about:
Every backpacker needs a bag of bits (sorry about the name)
Little bag that you have before you go and you end up collecting bits to add to it as you travel
Should be in every gals backpack
Get a Backpackers tip / secret
"Survival bag" – everyone's is different – reflects you and what you need as a person 
I explain what's in mine and what it is
Please subscribe to Gal Pal Show – automatically downloads every week straight to you