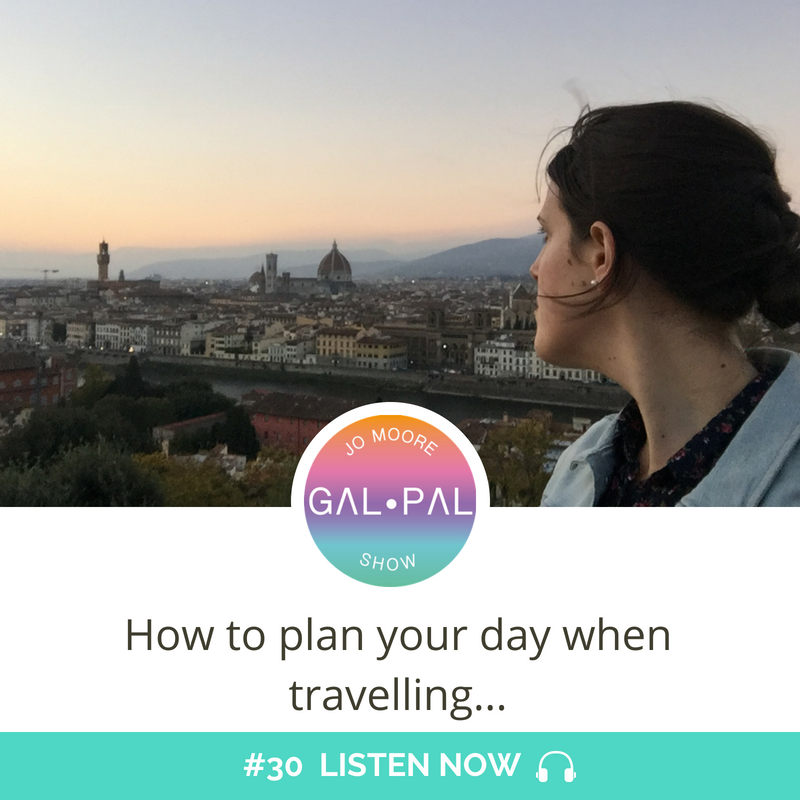 Are you looking to go travelling but not sure how to fill your time? Or maybe you're wondering what do travellers actually do with their days? 
Then this episode is perfect for you. I'm teaching you how I set out a day schedule when I travel. I use my recent trip to Florence in Italy to show you how to structure a day to get the most out of travelling.
If you're going travelling and want to know the best way to structure your day... Listen now...
How to plan a day when travelling...
This travel episode is about ...

Being in Florence, Italy and planning my day out to get the most out of my time there and avoid the touristy areas at peak times.

How I plan my day when travelling:

Before I arrive at a destination or on the morning of my first day in a new place, I plan my day using the criteria below.

1) Write down all places I must not miss
2) Where they are on a map
3) When do they close? - if big tourist attraction do later in the day so its quitter
4) What do I want to do in the morning?
5) What food do I want to eat and must not miss
6) What type of transport do I need? Can I just walk or is it further out

Episode Links:

#24 Should you quit your job to travel?
#26 Tips for Travelling Rome
#28 How to plan a rest stop when travelling