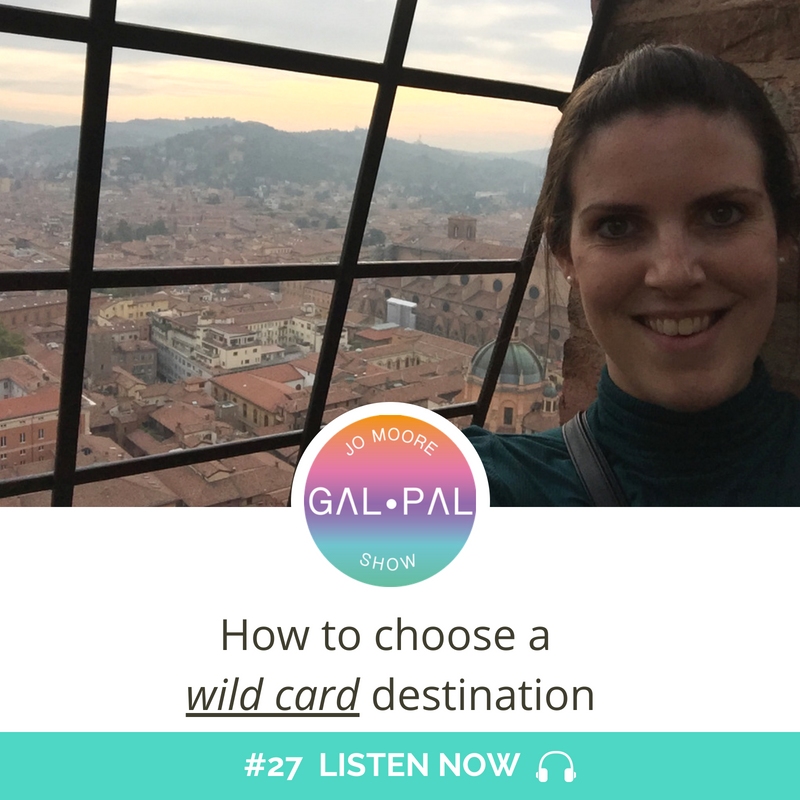 Travelling to a completely random and a 'just because' destination, can be one of the best decisions you make. Having a wild card allows you to have freedom and be wowed by everything.
In today's episode, I reveal my 'wild card' destination from my recent travel to Italy and encourage you to choose a wild card place, when planning your travel adventure.
How to choose a wild card destination...
This travel episode is about ...
What is a wild card? – somewhere you don't have planned, maybe not doing that much research, going with the flow

Enhance your travelling experience

This is what I did with the city Bologna in Italy.

I loved it – not the prettiest, not the most interesting in terms of arcthitecture.

It is the place to go for food – the home of Italian food.

Download your free workbook

Just pick somewhere and be really random in your choosing

Tip for choosing you wild card: Stop somewhere on the way to your next destination

Go somewhere just because, no further explanation is needed.

When you don't really know a place that well, you tend to talk to more people and are open more to suggestions.

Use local advice and opinions on the best places to go and see.

Best Pasta in Bologna (in my opinion) Pasta Fresca Naldi Bologna

 
Want me to talk about something specific on the show? –  message on insta here
Episode Links:
#12 Planning to have no plans when Travelling 
#2 How to travel with a friend