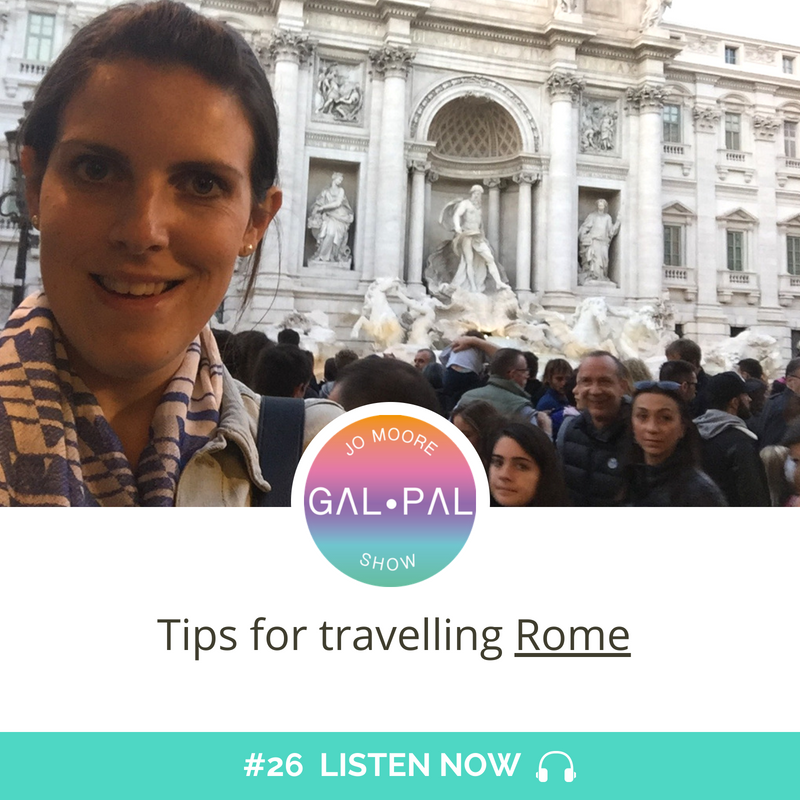 Are you wanting to travel to Rome and not feel like a tourist? Do you want to get off the beaten track to experience authentic Rome and it's vast history and culture? 
In today's episode, I share my tips for travelling around Rome and tops sights not to be missed! I love Italy and it's laid back culture that makes me feel like I'm in a film. This is the first episode from my tour around Italy with more places and stops to come. Listen now...
 Top tips for travelling Italy
This travel episode is about...
1 – Take a good pair of shoes and expect a lot of walking
2 – Take a really good guide book and just explore – leave the map at the hostel. Stumble upon places that have meaning and history. Allow your inner explorer to come alive
3- See the Coloseum later in the day – maybe an hour before it's due to close. This way you can avoid the crowds and enjoy the attractions better.
4 – Walk around palatine hill in the morning (next to the Coloseum). Walk around the old city in the morning too, to avoid the tourist crowds.
5- Visit the Largo di Torre Argentina in Rome. Its now a cat sanctuary and was the place where Julius Cesar was assassinated.
6 – Read up on Rome before you go – there is so much to see
7- See Piazza del Popolo and let your imagination run wild.
8 – See Vatican city but make sure you buy your ticket in advance online.
9 – Be more aware of your surroundings. Rome was the only place where I was approached by male strangers.
10 – The food in Rome was not my favourite from my trip around Italy, but instead the best food was in Bologna and Florence.