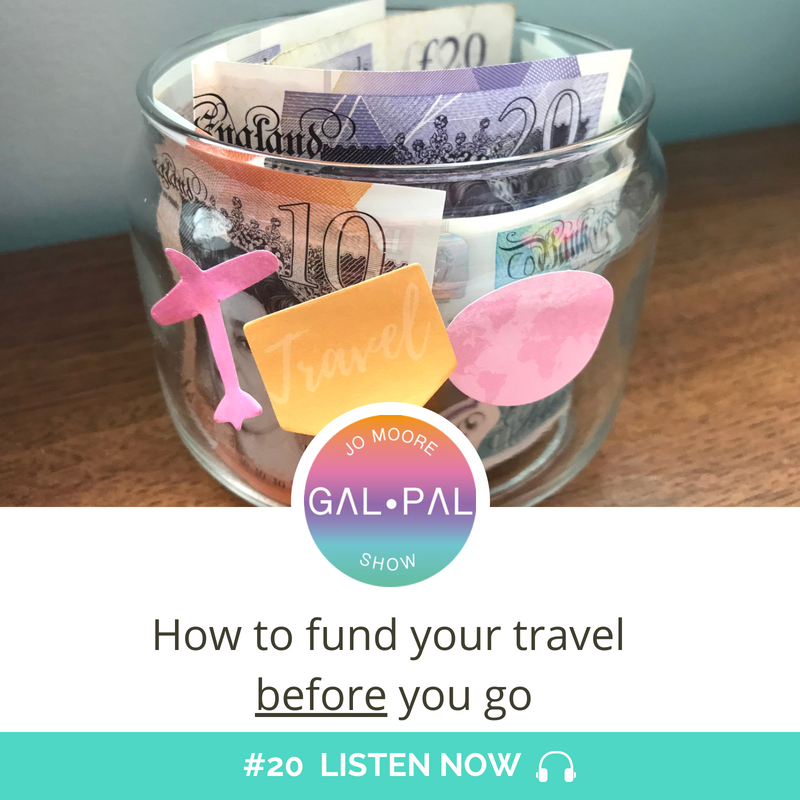 Travelling can get expensive, really quickly. Which is why you want to save and make as much money as you can, before you travel.
This will mean making adjustments in your everyday life, but it'll be worth it.  When you're in the world, living you travel dreams you'll be so thankful that you made those changes.
But saving money and making money doesn't have to be boring. Actually, you want to make it as much fun as possible and enjoy the process of getting the extra money.
In this episode, I give you a couple of my favourite ways to save and make extra cash, before you travel...
This travel episode is about ...
My favourite suggestions on how to both save and make more money for travel

Listing all the ways you can save money

Make a list of all of your outgoings from the last 1 - 2 months

What are your biggest outgoings?

What can you take out?

What don't you need?

What could you reduce?

If you really had to, what would you cut out?

How can I get my spending down as low as possible?

My two favourite ways to save




Find ways to make money that fit into your current lifestyle




My two suggestions on making more money




Sell your stuff, this will help when you come to pack all your things away when you travel




Get a second job that fits around your current job.




Have fun with it all and make it a game

Q. Know anyone that has really good ways to make money?




Let me know who they are on Instagram
Episode Links:
#2 How to travel with a friend (Has money saving tips)
#16 How to make travel goals happen
#19 Where to travel when everywhere is on your list