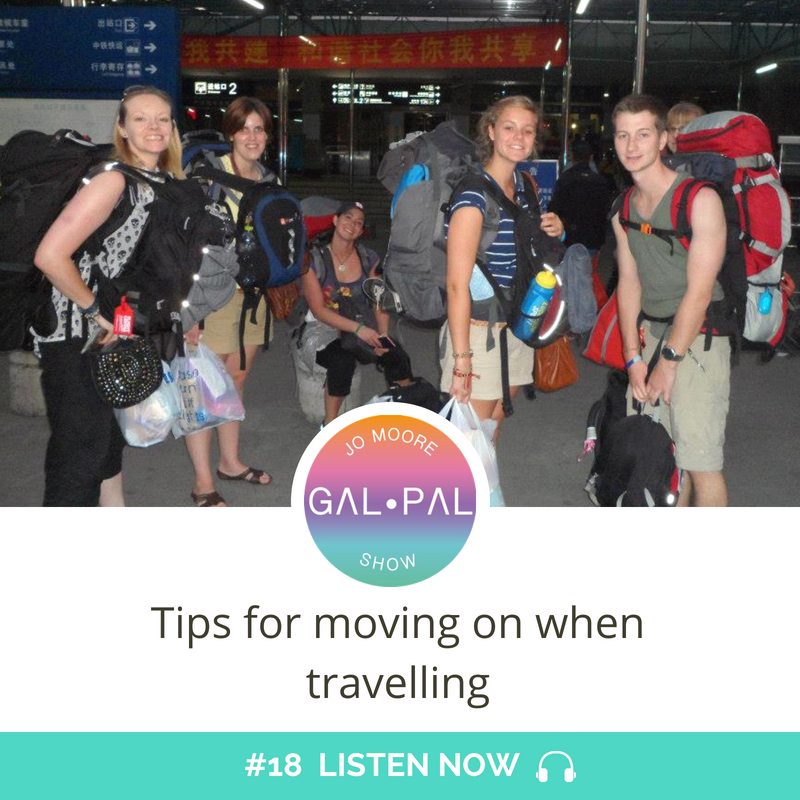 The biggest worry of every traveller, is staying too long in one place and not moving on sooner. Realising you didn't get to experience everything you wanted to do, can be a massive regret. But how do you stop this from happening? By listening to my tips on knowing when to move on.
In this episode, I answer a question from a Gal Pal Show listener. She's travelling soon and wanted to know the tips for knowing the right time to move on from a place and not stay too long.
This is a great episode, if you're backpacking and planning to travel to multiple destinations. I share my tips on how to recognise the signs and when it's the right time for you to move on.
For show notes and tips click here

This travel episode is about ...

My tips on how to make the tough decision to move on, especially when you're having a really good time.
Got a question? Ask me here