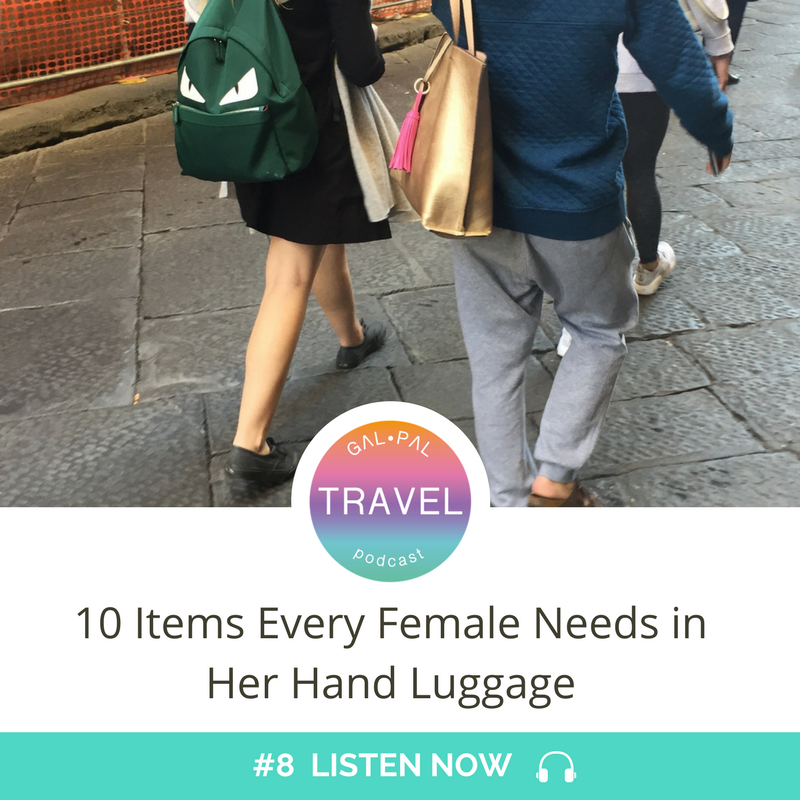 I share the 10 items that every female needs to take in their hand luggage when flying.
I've experienced times when gals have forgotten to take the items and its ended in an embarrasing and uncomfortable flight. Don't let this be you! Listen now to get the list... 
This travel podcast is about ...
A short and sweet episode with valuable information for females that are flying soon.